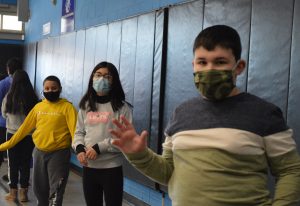 The Boys & Girls Club of Garfield's Summer Program is a full day camp for members ages 5– 17. All 5 year old's must be entering kindergarten.  Sessions run for a one (1) week period and are limited per session.
2023 Parent Portal/ Summer Camp Registration
Closed July 4, 2023
Camp Garfield campers are placed into groups according to their age and will be assigned a designated group leader and aide.  Throughout the day the group leader and aide schedule supervised programs for youth participation.
In addition to the weekly day camp program, there are trips/outings offered for each age group.  Registration for summer trips will be on a first come first served basis.  Camp Garfield will operate on the schedule provided below:
8:00 AM – 9:30 AM
General meeting and announcements Group's formed 15-1 ratio with volunteer assistance and daily attendance taken.
9:30 AM- 6:30 PM
Scheduled group activities.